THE BINN
Where The Night Life on Newfound Lake is Located!


Come join us every Thursday for Karaoke! Or come on down and dance the night away every Friday and Saturday night with live entertainment. Have dinner in a more relaxed atmosphere or Enjoy a cocktail and conversation with a good friend!
HAPPY HOUR!!!
$1 off ALL Draft Beers & Appetizers and Free Pool, until 7pm. Every Wednesday, Thursday & Friday (Mondays, when open). Only in the Tavern .

Free WiFi Available In The Tavern

---
Featuring Our Game Room

Come in and sit down and watch your favorite sports on our TVs or play a game of pool, darts or fuze ball with your friends. We also offer a fully stocked bar for all your cocktail and beverage desires.



---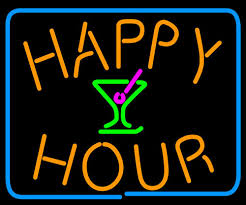 ​HAPPY HOUR AT THE BINN EVERY WEDNESDAY, THURSDAY & FRIDAY from 4:30 to 7:00!!!
*FREE POOL
*$1 off ALL DRAFT BEER
*$1 off APPETIZERS
In the Tavern Only.
---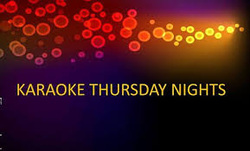 ​THURSDAY NIGHT KARAOKE... STARTS AT 9:00pm. Join Us for Karaoke at The BINN on Thursday Nights. Not much of a Singer, no problem, just tell the DJ what tunes you what to here. Singing! Dancing! Or just sitting back and having a good time!!!
---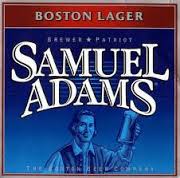 THURSDAY KARAOKE NIGHTS ARE SAM ADAMS KARAOKE NIGHTS!!!
Get $1 off all Sam Adams, Twisted Tea & Anger Orchard bottles on Thursday, Karaoke Nights, Starting at 8pm!




---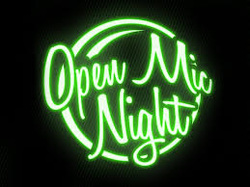 THE BINN along with Galen Marsh Presents Open Mic on Sundays' From 6pm to 9pm.




---
WHAT's HAPPENING AT THE BINN
Friday, April 14th:
Come out for NEW FOUND IDOL Karaoke!

Saturday, April 29th
Time Lords,
Come rock some timeless classics with seasoned veterans who will make you feel young again! Time: 9:ish... must be 21 or older to enter.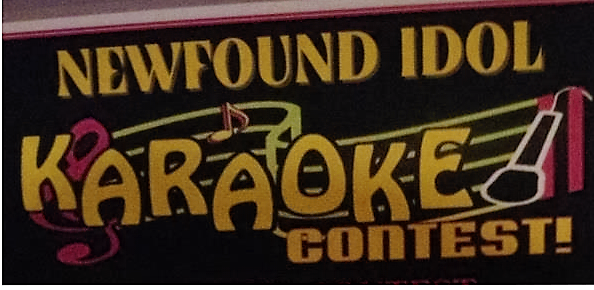 NEW FOUND IDOL HAS RETURNED TO THE BINN!!!
Starting March 31st, 2017 until May 5th, 2017
Entry Fee will be $10 a person.
Each other appearance is $2 to participate.
(All fees associated with the contest will be matched by the Bridgewater Inn and donated to the NH Humane Society)
​CATEGORIES FOR THE PERFORMER ARE GRADED FROM 0-10 POINTS IN EACH SECTION.
(0 being the lowest and 10 being the highest)

1.(SONG DIFFICULTY): this is the level of difficulty that the judge may decide & how the performer many have been able to reach the desired affect for the audience.
2.(VOCAL ABILITY): the sound & quality of the performers voice, as well as the proper tune & management of the chords & chorus.
3.(STAGE PRESENCE): performance & movement overall quality of the performer to present the song.
4.(COSTUME AND/OR PROPS): performers ability to dress & look good in the part and/or uses anything to present the song to the audience.
5.(KARAOKE-NESS): does the performer make the audience believe that they know the song. This includes looking at the monitors or peeping at the notes.
6.(AUDIENCE PARTICIPATION & RESPONSE): does the crowd respond well to the performer. Do they captivate the audience? Does the crowd cheer at the finish of the performance?

WEEK 1: ONE SONG OF YOUR CHOICE, Friday March 31 (starts)
WEEK 2: ONE COUNTRY SONG, Friday April 7
WEEK 3: ONE CLASSIC ROCK SONG, Friday April 14
WEEK 4: ONE 50/60'S SONG, Friday April 21
WEEK 5: ONE SONG OF YOUR CHOICE, Friday April 28
WEEK 6: ONE SONG OF YOUR CHOICE, Friday May 5, (finish)

(no repeated songs by a contestant is allowed)
(performance must be solo, no assistance from another)

IF YOU SING KARAOKE AT THE BINN ON THE THURSDAY BEFORE EACH FRIDAY'S CONTEST,
You will earn 5 bonus points.

You may join the contest at any time, you may miss one or two, BUT REMEMBER… IT IS A POINT SYSTEM. The person with the most points WINS. In case of a tie, there will be an added karaoke song sing off, which the audience will choose the winner.

KARAOKE STARTS AT 9PM, CONTEST STARTS AT 10PM (must be signed up before 10pm), you need only one song per night, no repeats, make sure it matches the category of that week.
​
PRIZES: First Place, $250 Second Place, $150 and Third Place $100
There will also be Prizes and Give-a-ways and Promos

New Hampshire Humane Society Featured Pet of the Week.
https://nhhumane.org/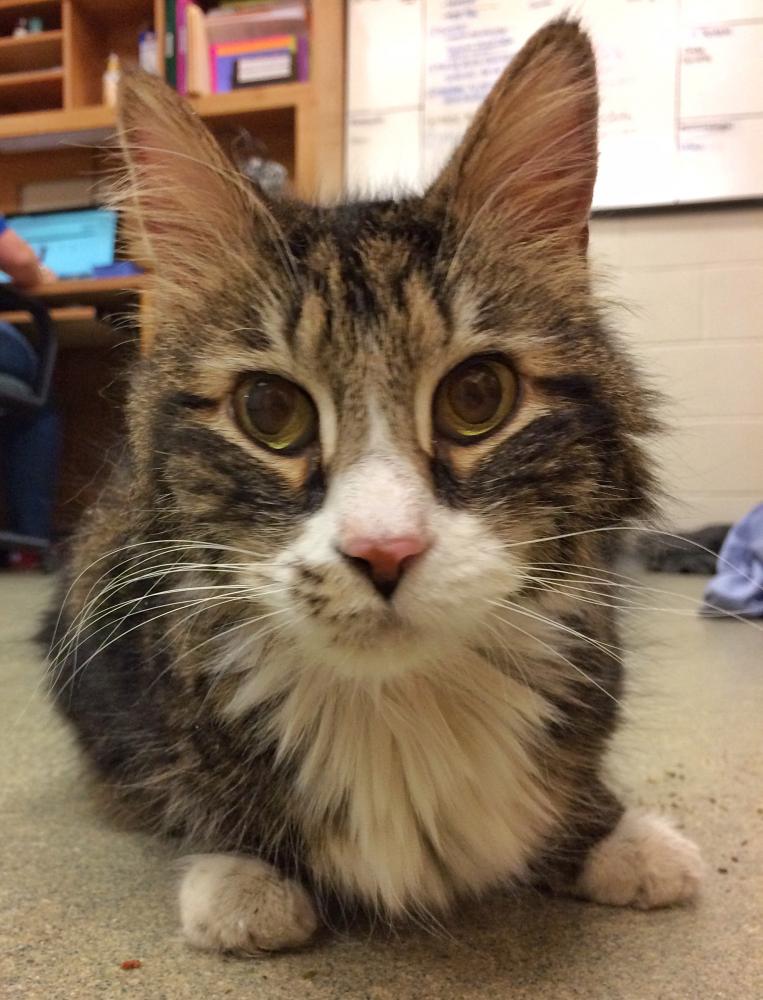 FEATURED PET(s)
Sprinkles
Waiting for a forever home since March 25, 2017
​Sprinkles is as sweet as the confection she is named after.
She was rescued off the streets of Belmont while we were all coping with the winter that just wouldn't leave. This lovely little cat was starving and emaciated, bedraggled, barely alive. Later we diagnosed Sprinkles with feline diabetes. In the short term we are treating her condition with a specially formulated diet. She's doing so much better already.
We'd like to place her in a foster home, a less stressful option for this adorable long haired tabby girl, giving us time to regulate her system.
Could you offer your heart and home for perhaps the most affectionate, gentle cat we have who surely deserves a second chance? She will repay your kindness with affection and purrs a plenty!